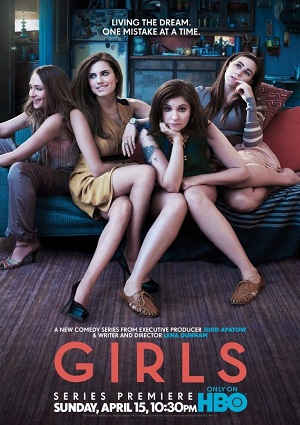 [image taken from http://www.sheknows.com]
This post is for all of you who have missed out on the HBO's television show
Girls
. As it is the start of a new year I feel compelled to share the good things that 2012 brought into my life and
Lena Dunam
, and her amazing writing and directing, is top of my share list right now.
I discovered
Girls
when I came home for at the beginning of December and found a film called
Tiny Furniture
recorded on my family's Sky+ box. My dad highly recommended it to me and I very soon found myself utterly engrossed by it. Dunham plays a recent graduate who has just moved home and the script, direction and acting are really superb. After watching the film a couple of times I then moved onto watching
Girls
, of which I already had quite high hopes.
Girls is also written and directed by Dunham and she also plays the main character, Hannah, who I found myself coming to like more and more as the series went on. The first couple of episodes didn't hook me in to the show as quickly as I would have liked (but I think this was just my personal reaction as other people I've spoken to were instantly enthralled by the show). However, since coming home for Christmas I've watched the entire series twice, I just can't get enough of it. The characters are flawed and they feel real, the dialogue is witty but not overdone and the relationships are touching. It's one of those shows where you start to really care about the characters and the writing never fails to entertain you either in it's humour or in it's provision of realistic and relatable scenarios.
So if you haven't already, I would highly recommend watching some of Girls, and if you like it I'd also really recommend Tiny Furniture (although it isn't quite as polished as Girls- but it is great nonetheless).
Check out the trailer for
Girls
Series One
on youtube here
(and you can read about the series on
HBO's website here
) and keep your eyes peeled for series two which starts on January 14th- I'm already getting excited about it!
Angelica